YOUTH SOCIAL MEDIA
A Typical Night At Youth
5:00-5:30 Meet & Greet: Students hang out, play games, and every first Sunday of the month we have dinner!
5:30-6:00: Students enter the youth room, to play a game and listen to 20-25 min lesson. Our current series is called "Legacy".
6:00-6:40: After the message students will break into small groups. We have four small groups broken up by middle school, high school and gender. Small groups are a space for students to talk about the lesson, ask questions, be challenged to grow in their faith in Jesus, but its also a safe place for students to be honest and open about their lives.
6:40-7:00: When small groups finish, students hang out, playing games talking, waiting for parents to arrive at 7:00 pm.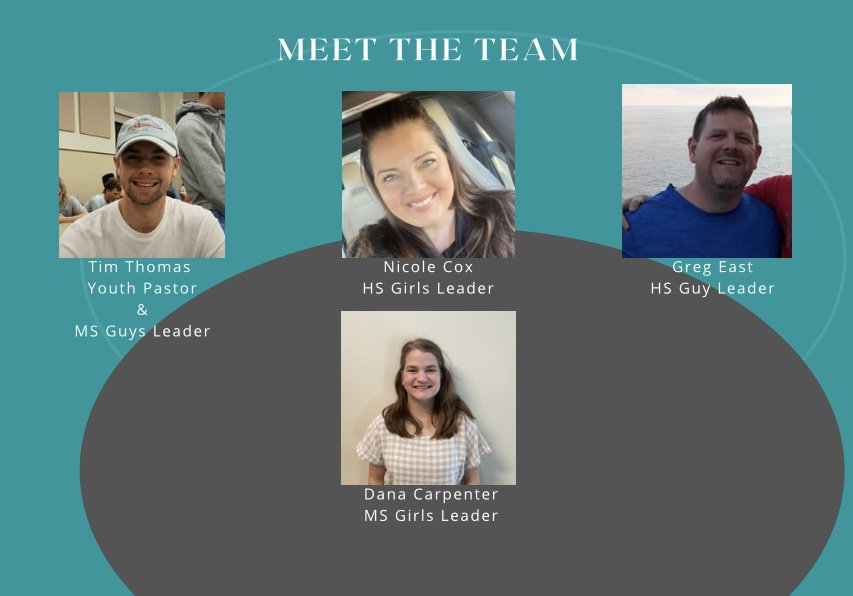 CONNECT WITH US!
CONTACT US!