WE ARE GOING TO CAMP!! JUNE 1-5

Student Life-SHOCCO SPRINGS, Talladega Alabama
Deposits are due by January 26, 2020! The amount for deposits to seal your spot is $60.
The total amount for camp this year due May 24, 2020: $350!! This is a special price for us THIS YEAR ONLY!
What can I expect on a Youth Night?
5:00-5:30- During this time we will have multiple activities for the students to fellowship and get to know/meet each other. The things we offer is usually basketball, volleyball, chalk drawing, Mario Kart, and big group games!
5:30-6:00- We will begin to eat dinner provided by our awesome parent team! Here we will have questions to engage with each other and if your lucky we will have an high energy ice breaker game!
6:00-7:00- After eating we will move into a space for worship. Here we will have discussion based teaching and a time of music worship. Typically once a month we will split into Jr./middle school(6th-8th) and Sr. high(9th-12th) and have small groups!
7:00-7:05- We circle up outside and share our prayer requests with one another so we can be praying for each other in the group!
WHAT ARE WE DOING THE NEXT FEW WEEKS?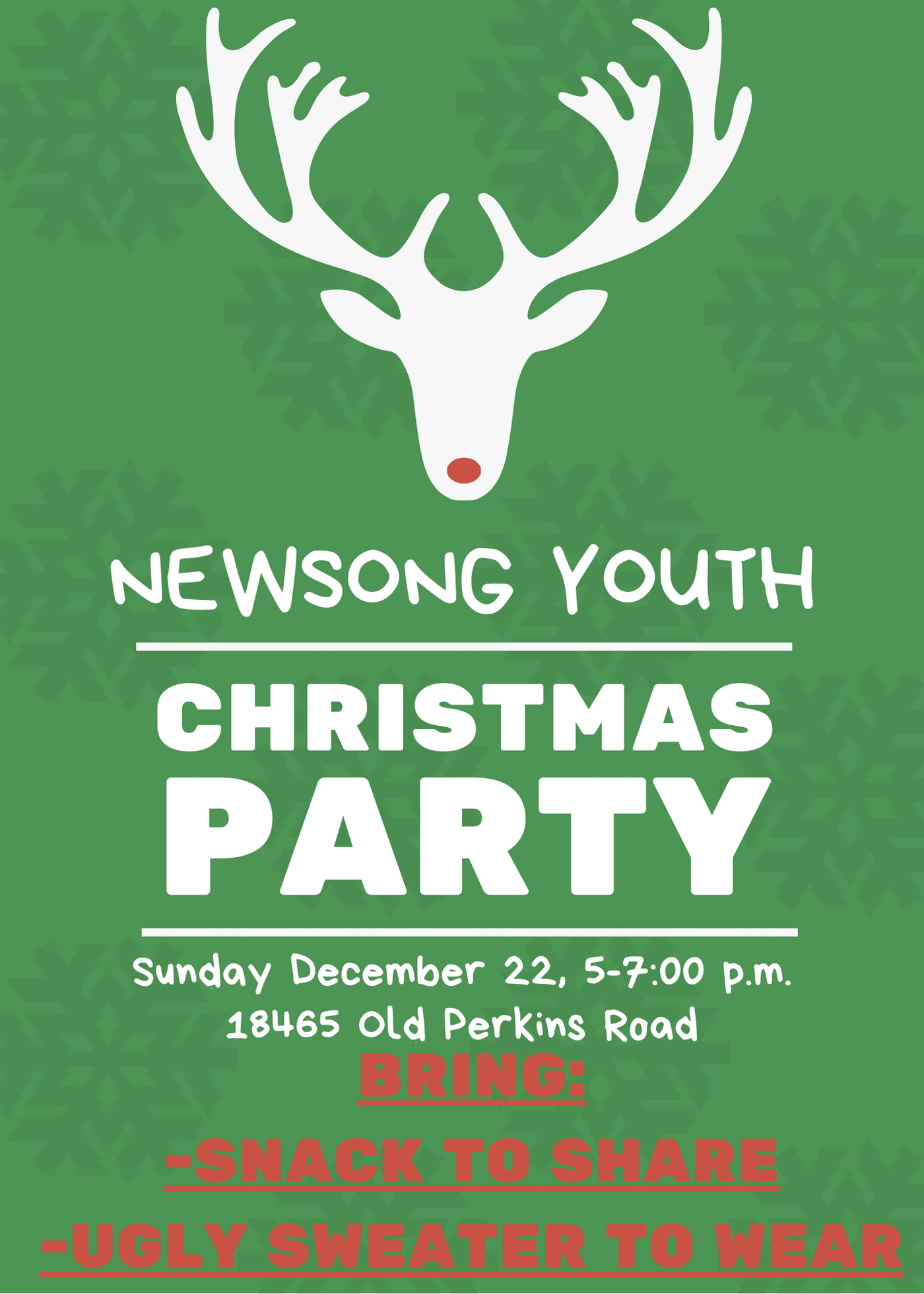 YOUTH CHRISTMAS PARTY!- Dec 22
Be sure to bring a snack to share and an ugly sweater to wear(if you don't have one its okay!) as we celebrate the year with some messy Christmas games and laughs! This is a great event to come to if you want to join us for the first time!
NO YOUTH-Dec 29
Enjoy the break with your family! Use this free night to play a board game or watch a movie together. Out suggestion would be Polar Express!
THE QUEST: New Year, Same Mission-Jan 5, 12, 17
We are going to begin the year by focusing on the mission that is given to us as followers of Jesus...Make disciples of all nations! We are going to be talking about how we can do this in the context of friendships, family, and school. This will be an amazing start to the year! YOU DON'T WANT TO MISS THIS!
I'd like to help!